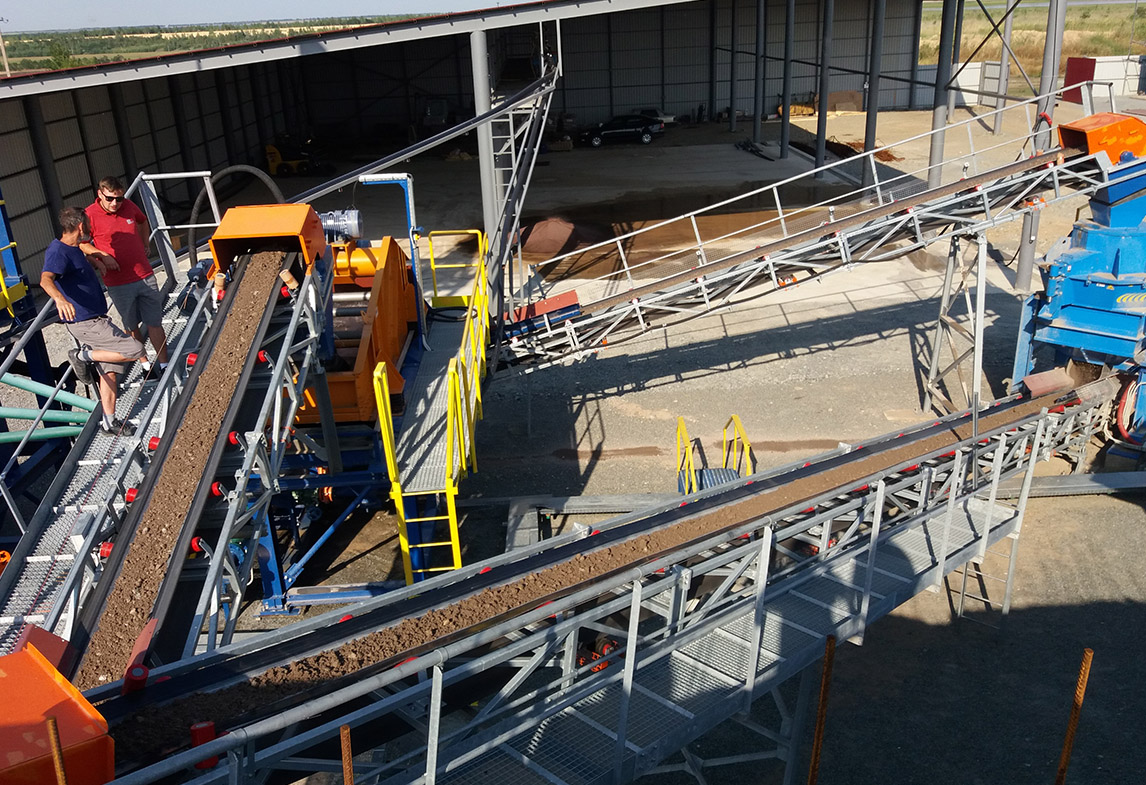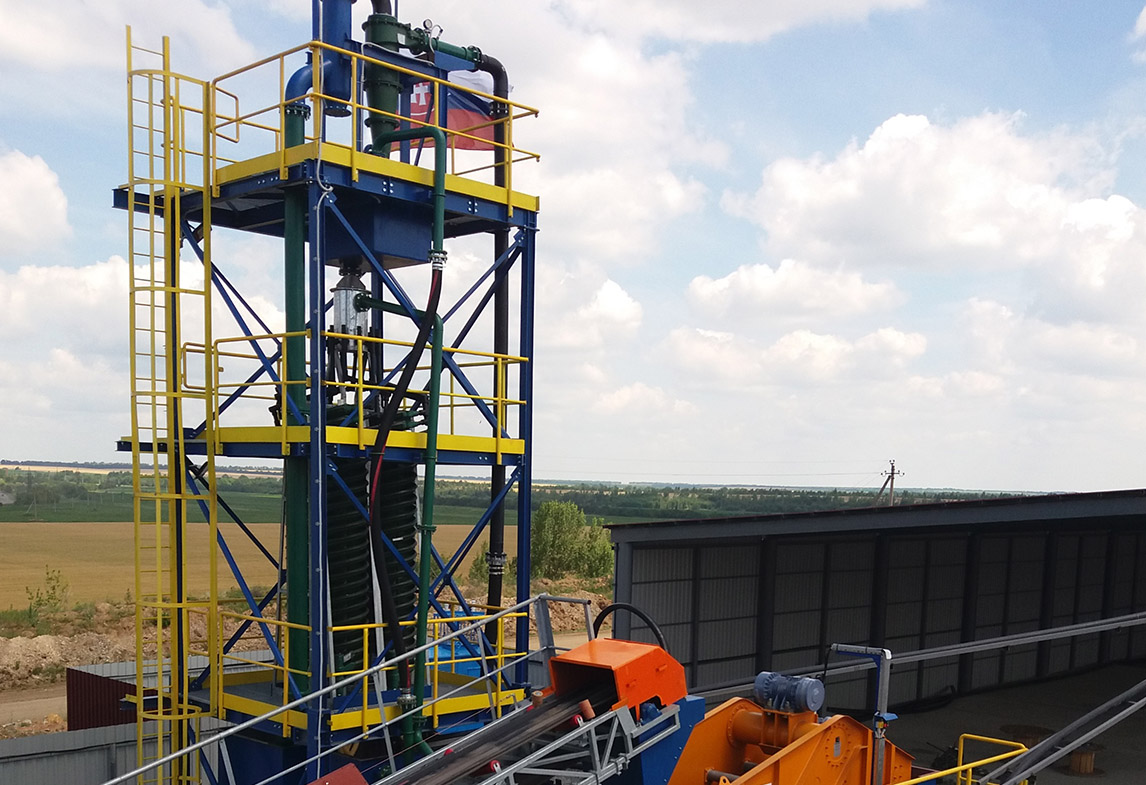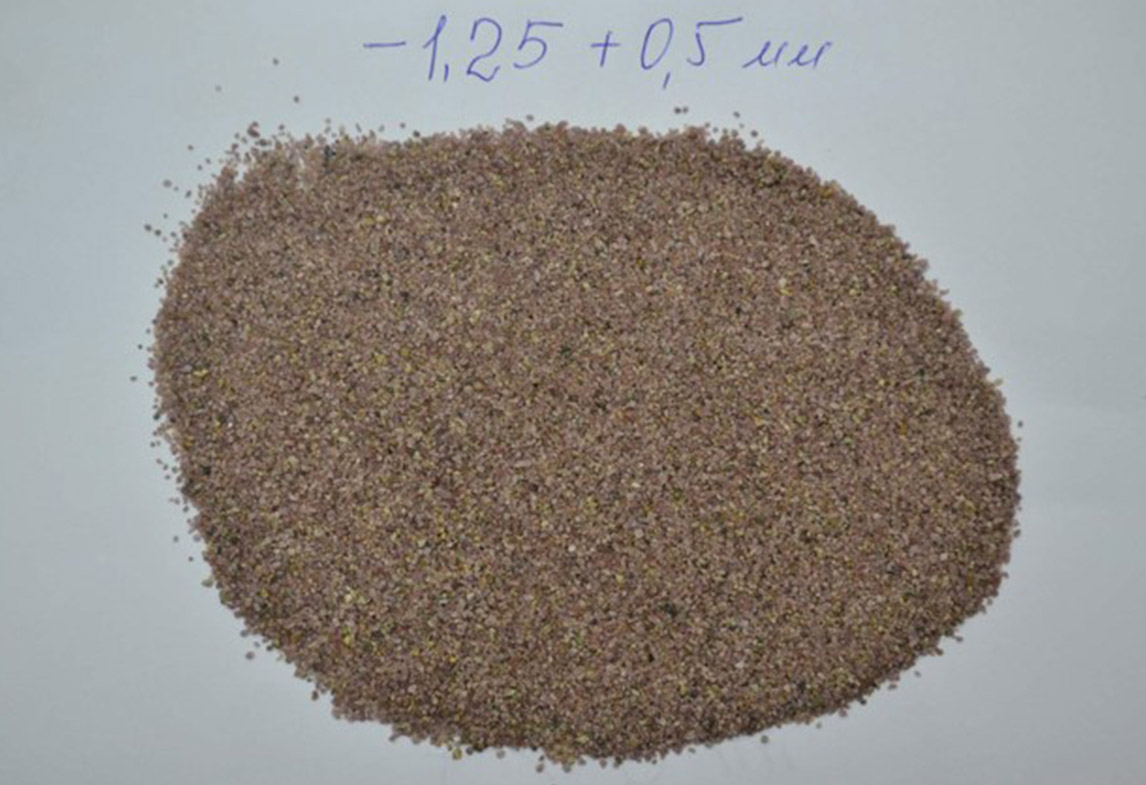 Garnet sand separation line
Unicom Power s.r.o., Ukraine
Year of implementation: 2015
Financial volume: 350 ths. EUR
PURPOSE
The subject of the realization was the elaboration of documentation for the construction, production documentation and production of equipment for a specialized line for the separation of garnet sand. The technological line was designed on the basis of laboratory analyzes. A substantial part of the equipment was manufactured by our company..
BASIC PARAMETERS
Transport capacity of the line 30 t / h
Transported material - garnet sand.
SCOPE OF SUPPLY
Elaboration of relevant documentation (DPS, DD, VD, AS BUILT)
Delivery of partial parts of the work
Supply of technology for belt conveyors, hoppers and overflow chutes, steel structures
Production of partial parts of technology and steel structures.