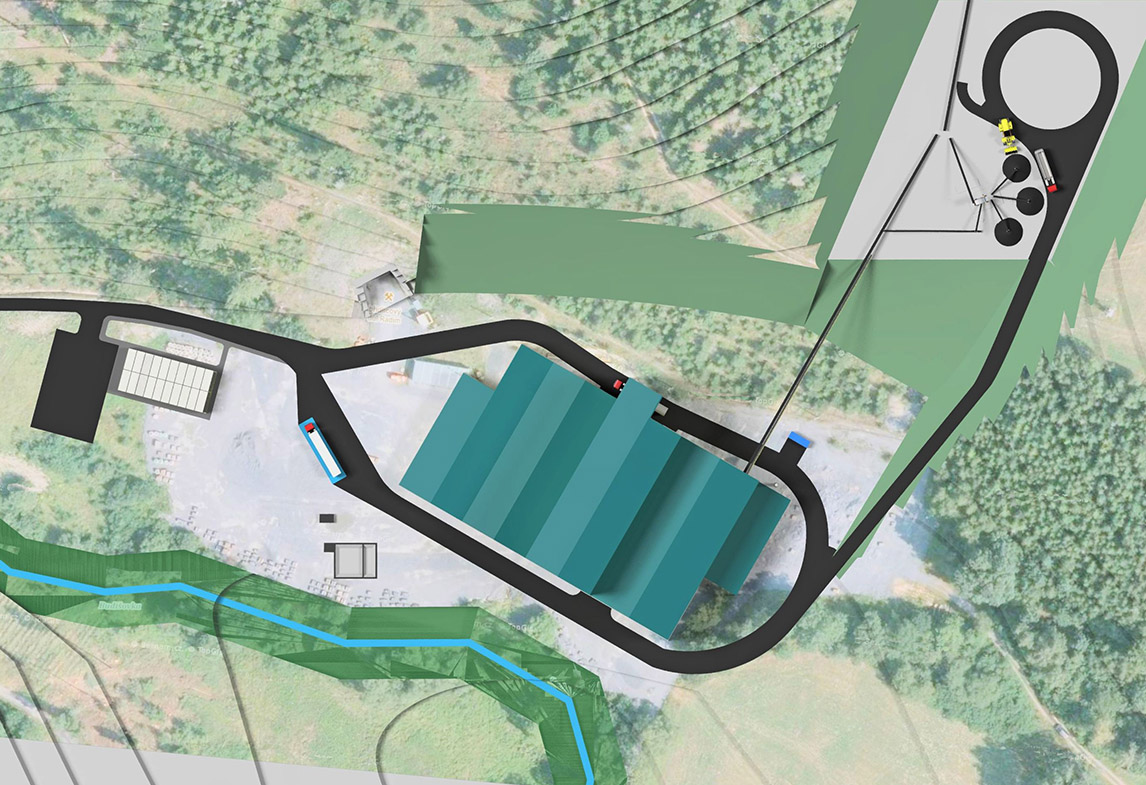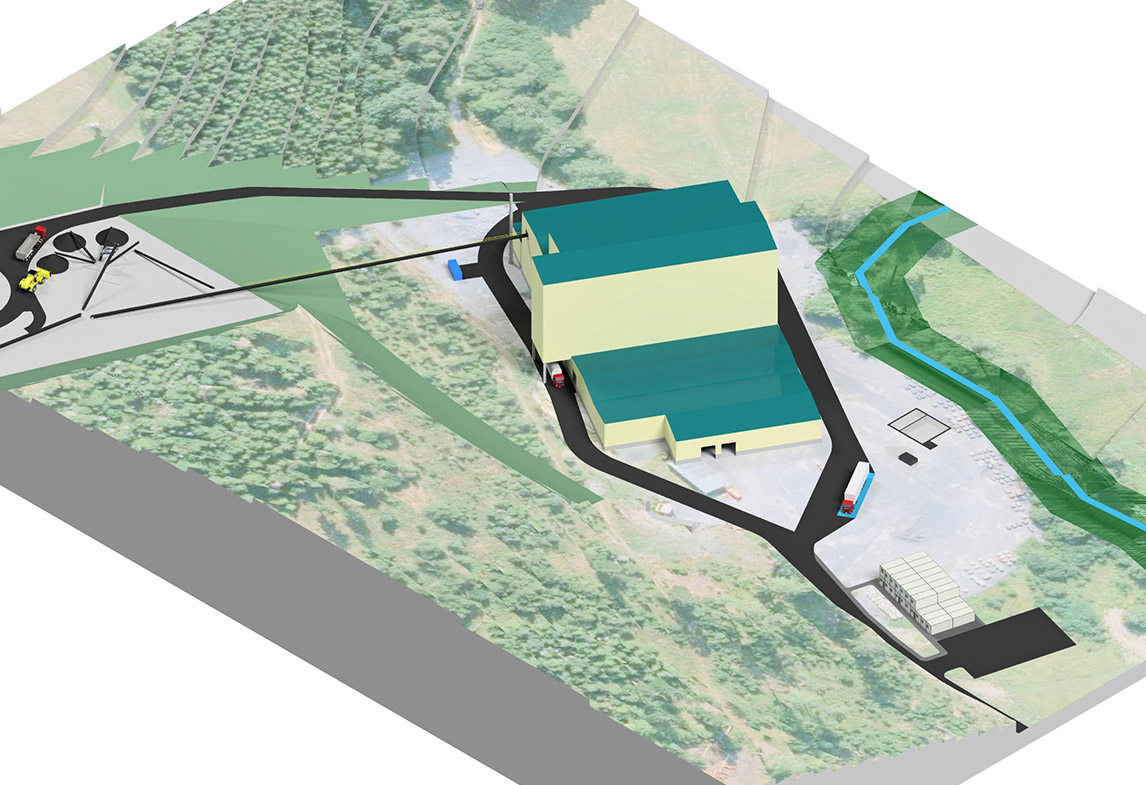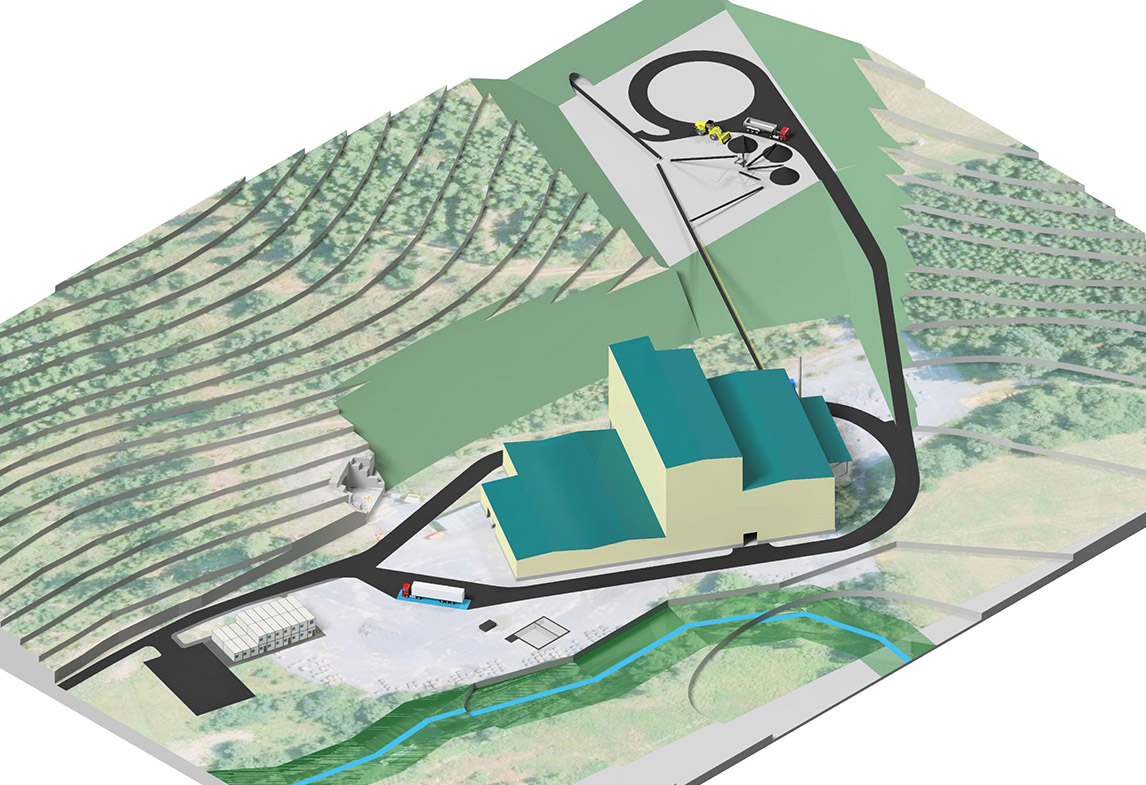 Slate sand production line 
Premiot Group a.s.
Year of implementation: 2020
Financial volume: 30 ths. EUR
PURPOSE
The subject of the contract was the preparation of a feasibility study for the construction of a line for the production of slate sands, which will build on the existing line for the production of stone chips. The condition of the design was the preservation of the full operation of the existing line.
BASIC PARAMETERS
Annual production of the line 120 - 150 thousand. t / year
Transport capacity of the line 30 t / h
Transported material - slate sand
SCOPE OF SUPPLY
Elaboration of feasibility study