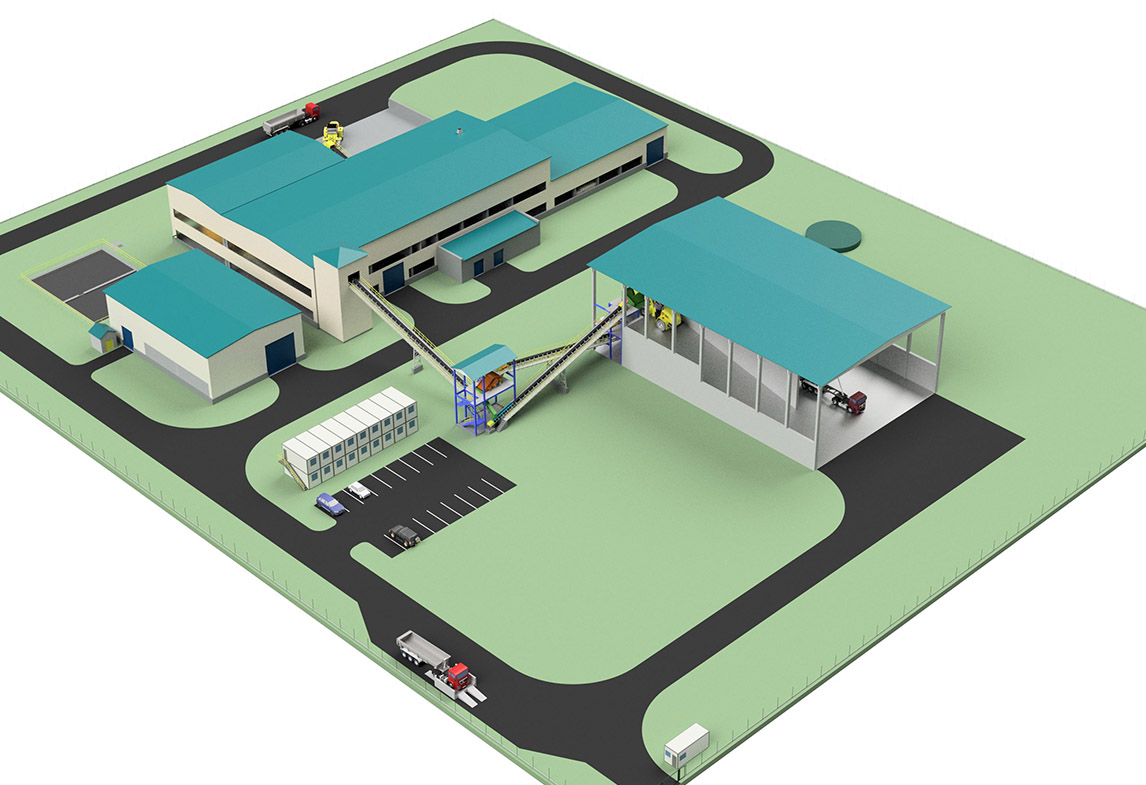 Modification and separation of utility graphite deposits
Agency of the Czech Republic (TACR)
Year of implementation: 2015 – 2020
Financial volume: 300 ths. EUR
PURPOSE
The subject of the contract was the elaboration of a Feasibility Study to determine the methodology of a suitable method of graphite treatment during the planned resumption of mining in the localities of Český Krumlov, Lazec and Bica. The expected annual production was set at 50,000 t.year-1. The design of graphite ore processing technology is developed on the basis of laboratory analyzes and tests performed on samples taken at the site of expected mining in close cooperation with the VŠB TU Ostrava laboratory.
Within the study, a detailed design of the technological line was developed, incl. design of machines, equipment and layout. The layout design of all objects of the processing plant was also made. An expert estimate of investment and operating costs and a proposal for the number of newly created jobs were made.
BASIC PARAMETERS
Transport capacity of the line 30 t / h
Transported material – graphite.
SCOPE OF SUPPLY
Elaboration of feasibility study